Welcome to the CCAM Maquette shop.



SCREEN TIME Tote $35 Green handle edition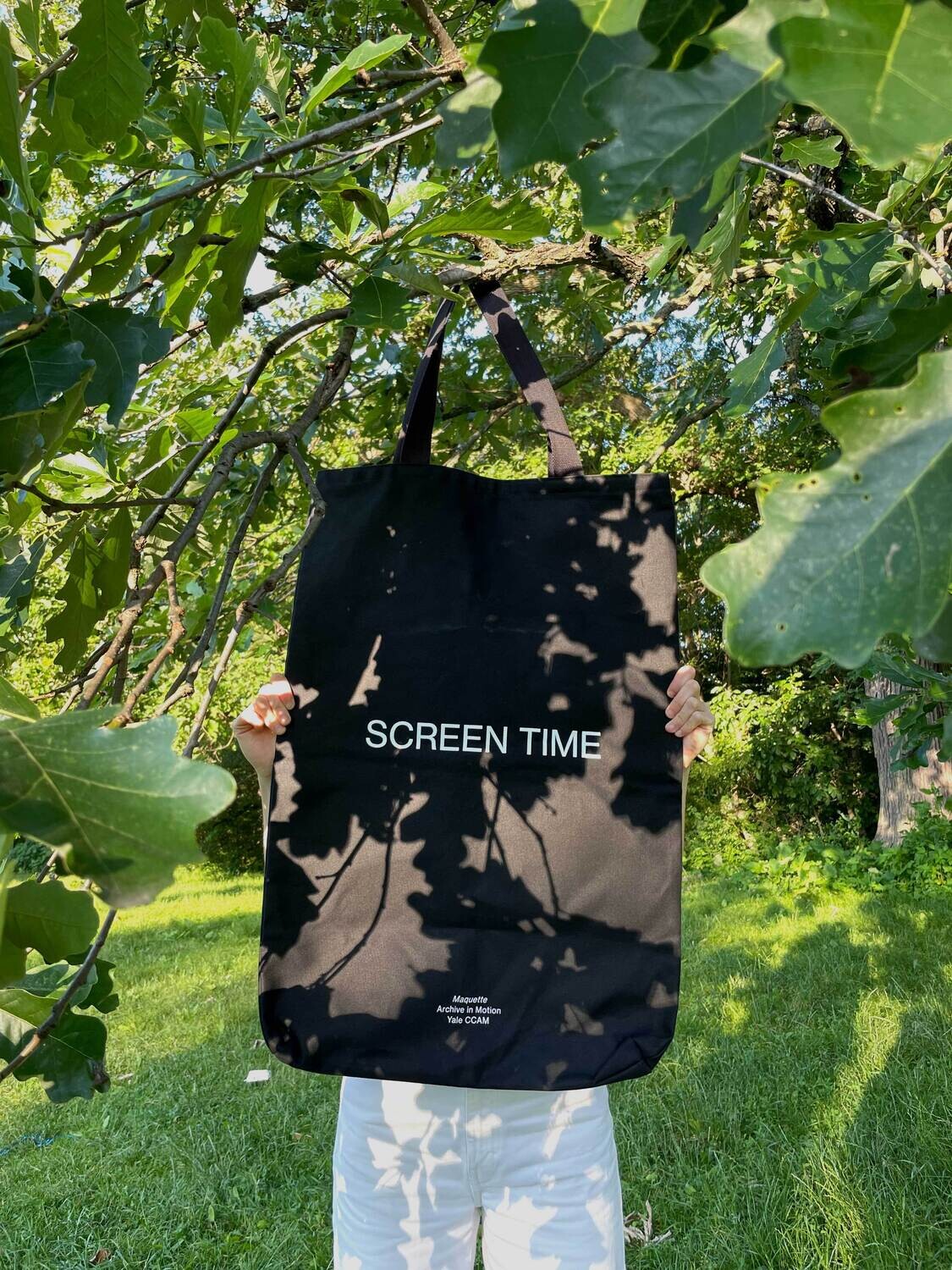 ---
"Screen time Bag"
2021
30 x 20 x 1 inches
10oz
Natural cotton canvas
$35.00
BUY HERE
(Green Handle Version Avaible Now!)
Black Handle - Sold Out
An oversize tote with limitless possibilities! Created as an anti-tote to the endless screen time that we endured through 2020, this Jil Sander-inspired extra-large bag will see you through all your outside ventures: summer picnics, traveling, shopping, and laundry trips.
Created by Jinu Hong and Julia Schäfer (both Yale Graphic Design MFA '20), the bag's size and meaning has more than meets the eye: "We wanted to evoke certain feelings or internal responses. Screen time is such an intimate subject matter to everyone but often easily neglected. The color black represents being offline, turning off the screen."
Specially released for the launch of Maquette Issue 2, offline baggage has never been so glamorous. Use it to carry your friends, or a folding bike; use it as a sledge in the winter, a sun shield, or a towel; transport all your creative supplies. (Warning: this is not for people who think that this bag is a Super Collider. They could accidentally create a black hole.)
The updated 2023 green handle version was designed by Alvin Ashiatey, CCAM post-graduate fellow.
BUY HERE
Photo Credits:
Alvin Ashiatey
Jinu Hong
Lilly Nguyen
Julia Schäfer